FREE pickup from our Lambton office | FLAT RATE shipping of $9.95 Australia wide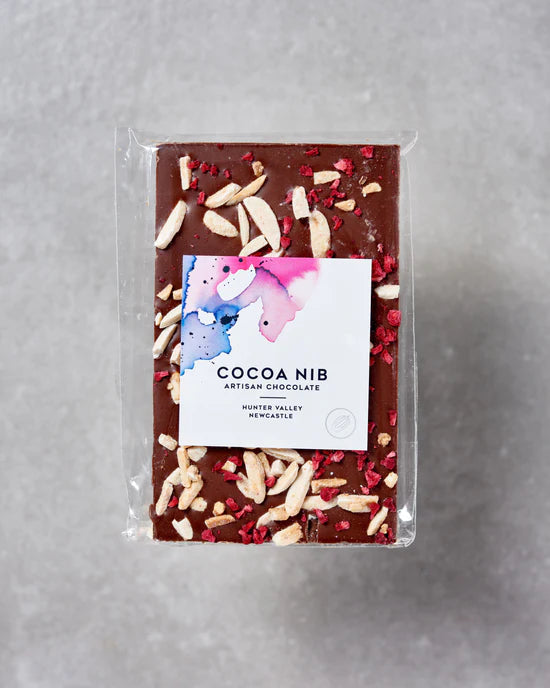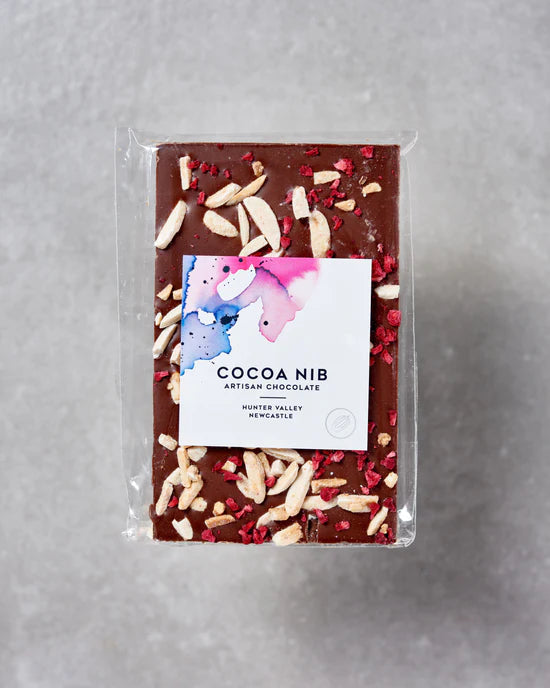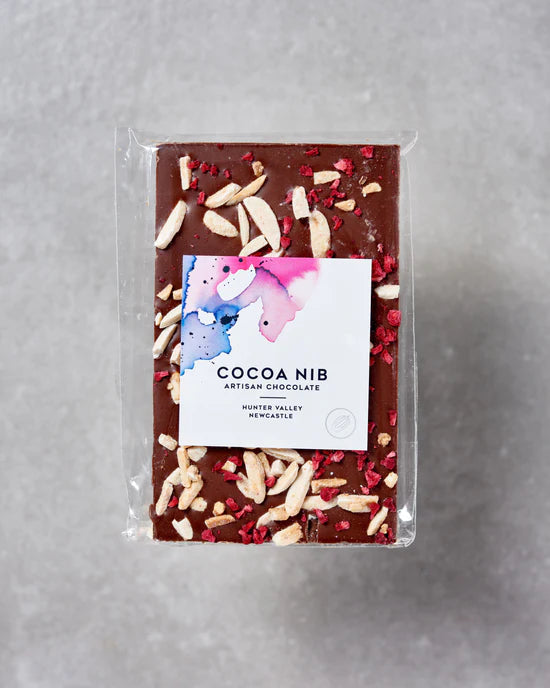 PRE-ORDER Milk Chocolate Raspberry & Almond bar
Introducing Cocoa Nib to the MOA online store! ....
This indulgent block of creamy milk chocolate, with tart freeze dried raspberry pieces and crunchy candied almonds, is sure to tantalise the taste buds. Its rich flavours, smooth texture, and crunchy elements create a unique eating experience. Enjoy rich chocolate and real freeze dried raspberry pieces in every bite.
100g
Contains nuts and dairy. May contain traces of gluten.

All products are lovingly handcrafted using 100% sustainably sourced cocoa. Our production environment contains tree nuts, gluten, eggs, dairy and soybean, therefore contact with these ingredients may occur.
NOTE: This item will not be sent out, or be able to be picked up until Monday April 3rd, in time for Easter.