FREE pickup from our Lambton office | FLAT RATE shipping of $9.95 Australia wide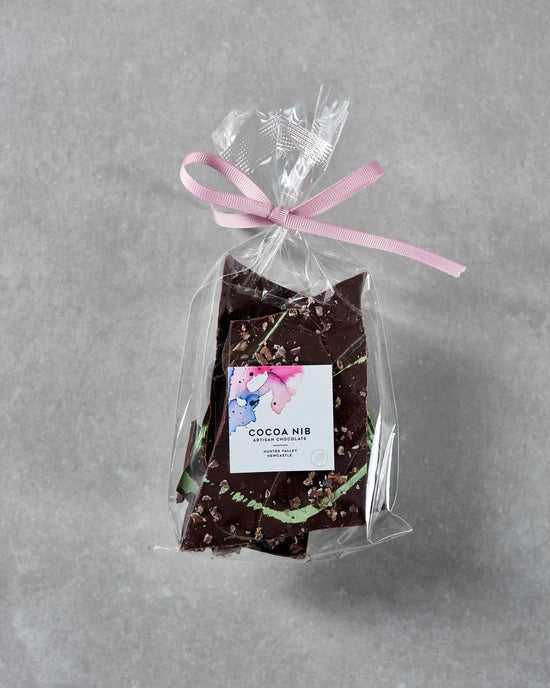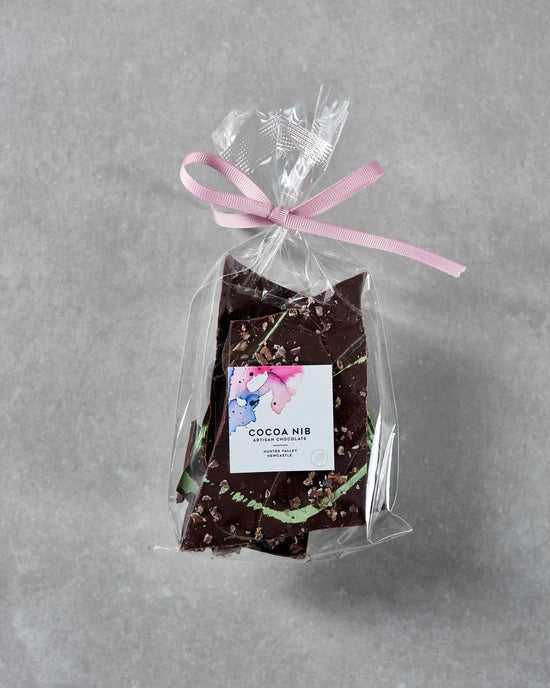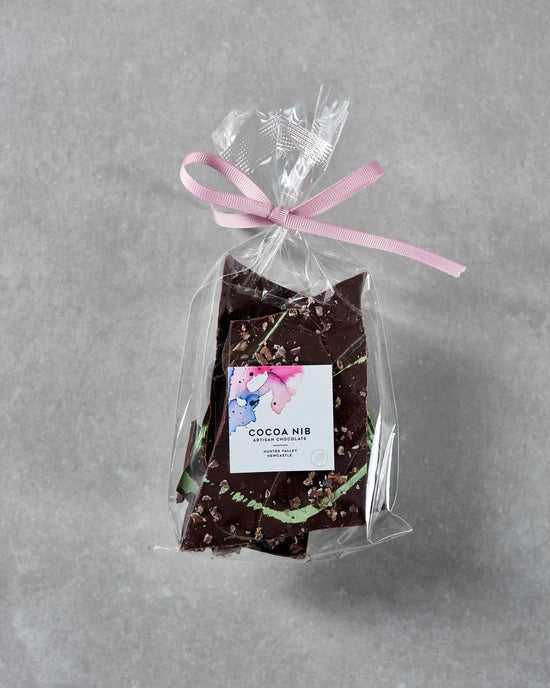 PRE-ORDER Peppermint Bark
Introducing Cocoa Nib to the MOA online store! ....
Dark Peppermint Bark is a decadent treat made from luscious dark chocolate, combined with peppermint and crunchy cocoa nibs for an indulgent experience. The smooth dark chocolate is crafted to a high standard and yields a rich flavour with a delightful crunch, perfect for any occasion.
120g
May contain traces of dairy, nuts and gluten.
All products are lovingly handcrafted using 100% sustainably sourced cocoa. Our production environment contains tree nuts, gluten, eggs, dairy and soybean, therefore contact with these ingredients may occur.